Serenity London Weddings & Cultural Engagements
Here at Serenity London we are on a mission to pursue perfection, this is never more true than when creating our clients wedding and cultural engagements.
Congratulations and welcome | Felicidades y bienvenidos | Συγχαρητήρια και ευπρόσδεκτη | تهانينا ومرحبا بكم | 祝贺和欢迎 | ברכות וברכה | અભિનંદન અને સ્વાગત |
Congratulazioni e benvenuti | Tebrikler ve hoş geldiniz | Baie geluk en welkom |
Planning
We start our planning process with a consultation, where we find out everything that you require for your event. From then, our professional and talented teams of suppliers and creatives will help you organise the perfect celebration. Guaranteeing you peace of mind and an excellent result. We do planning for engagements, weddings, rehearsals, honeymoons and any other elements up to the special day itself. Whatever you need, we've got you covered.
Design & Styling
We work with your budget to create the perfect day for you. Creativity is something our team oozes, be it to execute simplicity in an elegant way or a floral kingdom in romantic and classic way.

Co-ordinate
Our team will take care of every detail, organising everything while the only thing you have left to do is enjoy your special day. We'll make ourselves available to all the guests, parents, groomsmen and bridesmaids throughout the planning and day of the event to ensure that everything runs smoothly.
Hen & Stag Parties
We've got you covered even before your wedding day. Our agents will manage all travel and accommodation for your Hen and Stag parties, ensuring hours of fun with no worries of planning. SLE will create the perfect dining and activity itinerary to remember!
Weddings Abroad
Serenity London Weddings can help you plan your wedding abroad at any of the following locations: UK, Mykonos,Cyprus, Italy, Ibiza and Mallorca. Our destination weddings are perfect for couples who are dreaming of a different setting from their home country to start this new chapter in their lives. We offer you an exciting, beautiful and diverse way to celebrate your love that will be memorable. Our selected locations have something for every type of bride, allowing you to still tailor it to your preferences.
All venue visits, decor and design, travel and supplier management is coordinated between SLW and our trusted agents.
Honeymoons
Serenity All the way through?
A destination wedding may not be your perfect way to start the new chapter however we are here to assist you with your honeymoon.
We are proud to be working with an award winning travel specialist that will turn your honeymoon into perfection, from the moment you arrive to your destination. You and your partner will dedicate your time to enjoying this most special holiday, while we deal with transport plans and accommodation. Live unforgettable moments of romance and serenity.
Our agents collaborate with some of the most luxurious resorts in Europe, Middle East, North, Central and South America, Asia, Australia, Africa and the Caribbean and can manage all excursions and resort bookings.

We hope to take this journey with you and begin your next chapter exactly the way you wish.
'Our aim is to satisfy our couples with an unrelenting pursuit for perfection' SLE
Venues we have worked with
We work with many stunning venues around the UK, the below venues are our pick of the year for offering clients something different as they truly stand out to us in their own unique way.

Our venue sourcing service is a complimentary service for all clients.
The Pre-Eminent City Venue with ultimate flexibility and creativity.
An exclusive and elegant country manor in Hampsire offering an unbeatable private experience.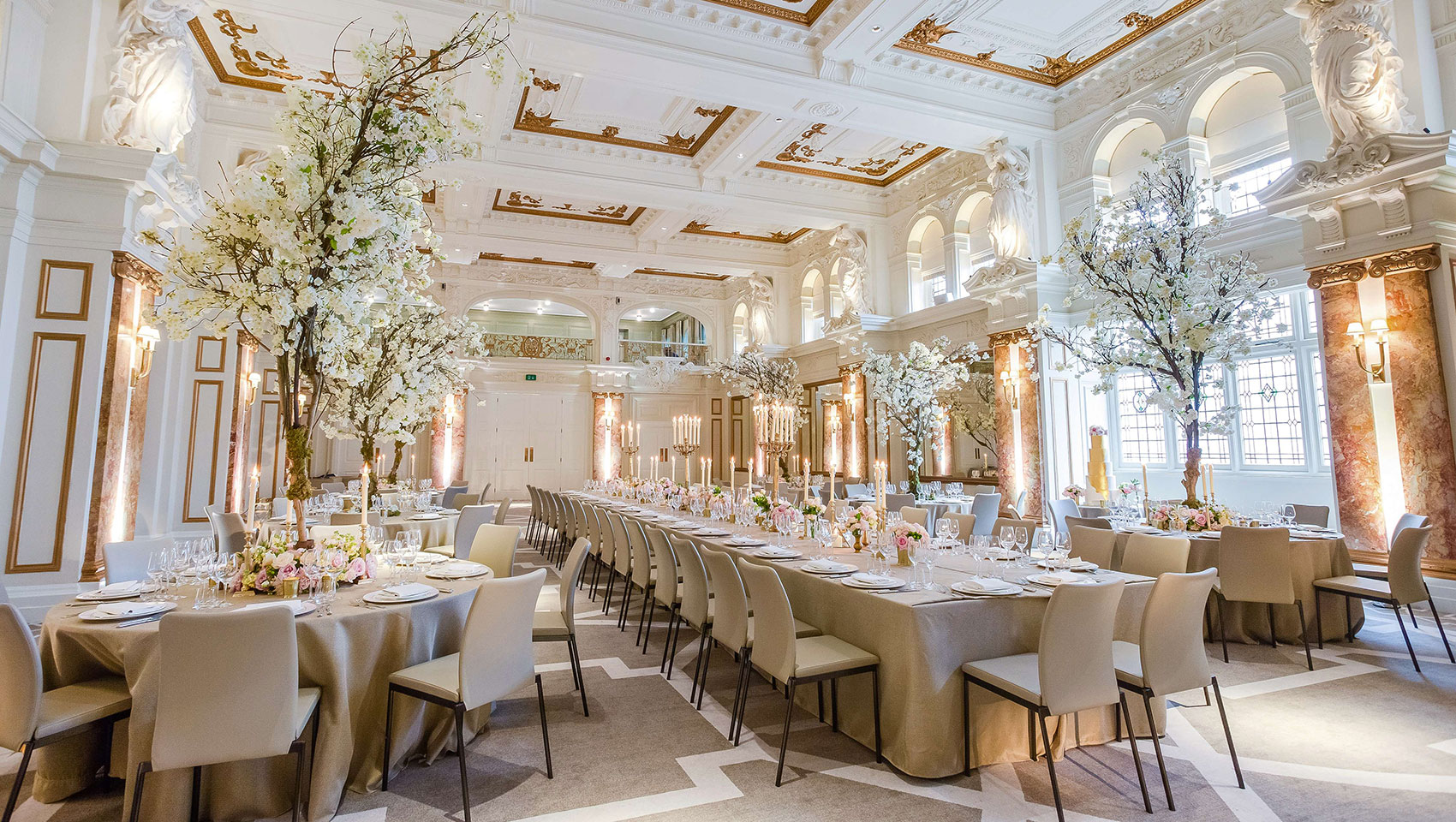 Where modern meets character.
Recommended Bridal Boutiques
Get the wedding dress of your dreams from no less than the finalist of the Best British Bridal Design of the Year. This boutique offers a wide selection of bespoke bridal gowns that vary from red carpet level of glamour to more modern and traditional gowns. There is something for every bride.
This London leading independent bridal boutique is perfect for the fashion forward brides looking for something out of the ordinary. Here you can find top quality non-traditional dresses that will help you find your perfect unique style for the wedding.
Both our signature venues and bridal partners are an extension of the outstanding service we provide to our clients. They collectively offer Serenity London clients an unbeatable experience throughout the planning process.